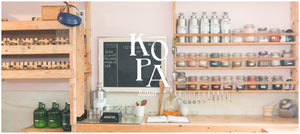 This section doesn't currently include any content. Add content to this section using the sidebar.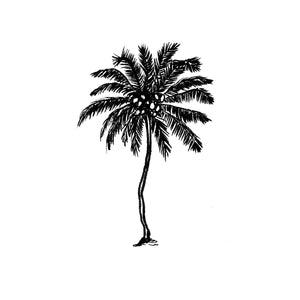 Come see us!
= Market schedule =
.
Saturday, Jul 15 || 10AM - 3PM
RUNWAY
12746 W Jefferson Blvd Playa Vista W Jefferson Blvd
.
Saturday, Jul 22 || 10AM - 4PM
123 E. Canon Perdido St., SB
.
Saturday, Jul 29 || 10AM - 5PM
At 441 East Ojai Ave
.
Saturday, Aug 5 || 10AM - 5PM
At 441 East Ojai Ave
International Orders
For our customers outside of the United States, please email your soap order and complete address with postal code and telephone number to aloha@kopakauai.com.
Thank you for your interest in our soaps, we'll get back to you with shipping rates as soon as possible!
BATHE WITH ALOHA
Good, clean, soap. Island-inspired with heat, muscle, artistry, & beautiful ingredients.
Prepared hot and fresh from scratch in batches small enough to mix and pour by hand. Organic raw soap is our canvas. Natural clays, herbs, and botanicals are our paints.
Every bar carries a subtle suggestion of color, a tropical scent, and a happy memory. They're cut by hand and wrapped with care, like little gifts of aloha.
Subscribe to our newsletter
Promotions, new products, sales and events. Directly to your inbox.